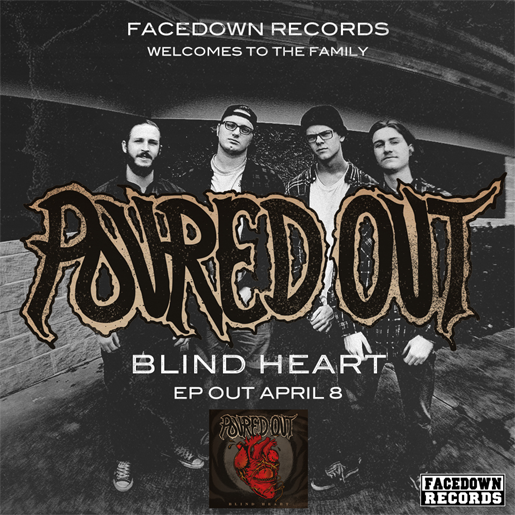 Maryland Hardcore band Poured Out have joined the Facedown Family.
Poured Out have struck a significant blow to the scene with their 90s era metal-influenced hardcore—heavy on the hardcore. Their debut self-released EP "Blind Heart," recorded and engineered by Josh Schoeder at Random Awesome, shows off the bands' technique in an unassuming way, letting classic elements like breakdowns and blast beats take the lead. Formed in 2014, Poured Out now bring their dynamic Maryland-style hardcore to Facedown Records with the re-release of "Blind Heart."
Poured Out will be recording their full length for Facedown Records in May with a summer release date. They have also been added to the line up for the 2016 Facedown Fest in Pomona, CA on May 14.