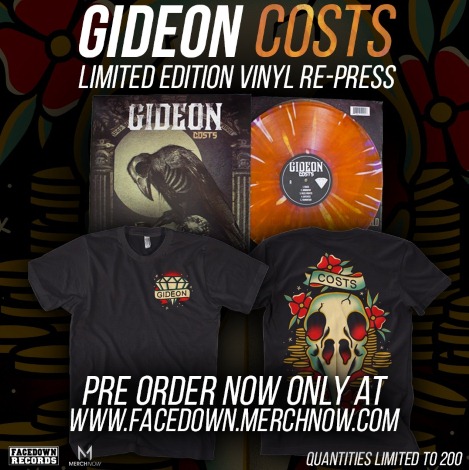 Pre-orders are up now for the repressing of Gideon's "Costs" album on vinyl! The gold and purple marbled LPs come with a download code, and during the pre-order period you can get a limited edition Gideon shirt design. The shirt will ONLY be around for the pre-orders and then it's gone forever!
Pre-order your copy now before they're sold out, quantities are limited to 200 hand-numbered albums.
Get all your Gideon news and tour updates at www.gideonal.com.