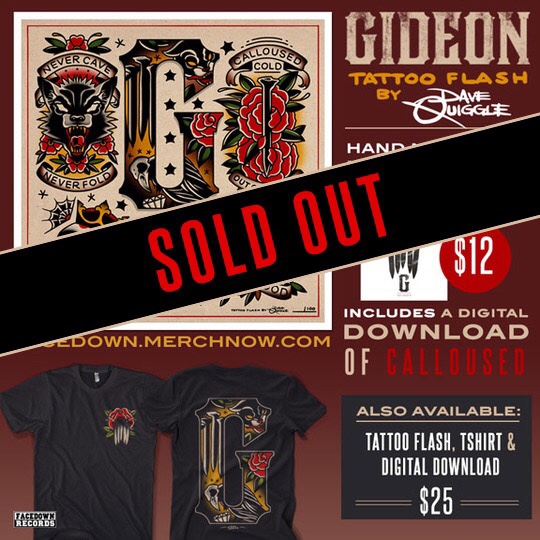 **UPDATE: The tattoo flash has sold out, t-shirts still available in some sizes.
This limited edition Dave Quiggle / Gideon tattoo flash sheet is on sale NOW and comes with a free digital download of Gideon's brand new album "Calloused"!
You can also pick up a sweet deal that includes the flash sheet, digital download, and a fresh Tshirt design for only $25.
The flash sheet is limited to 100 hand-numbered prints and will not be printed again so don't wait to order!