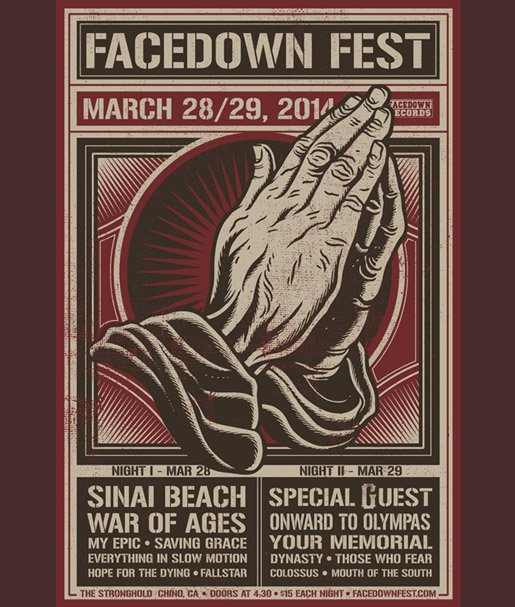 Facedown Fest 2014 is returning once again to The Stronghold in Chino, California. The two-day fest will be held March 28-29 at The Stronghold Venue and will feature a large showing of Facedown bands, including a reunion of the mighty Sinai Beach! 
Doors open at 4:30, tickets are $15 for each night and will go on sale February 1.
Night One – March 28
Sinai Beach

War of Ages

My Epic

Saving Grace

Everything In Slow Motion

Hope for the Dying

Fallstar
Night Two – March 29
Special Guest – TBA

Onward to Olympas – Final Show!

Your Memorial

Dynasty

Those Who Fear

Colossus

Mouth of the South – Facedown Debut!