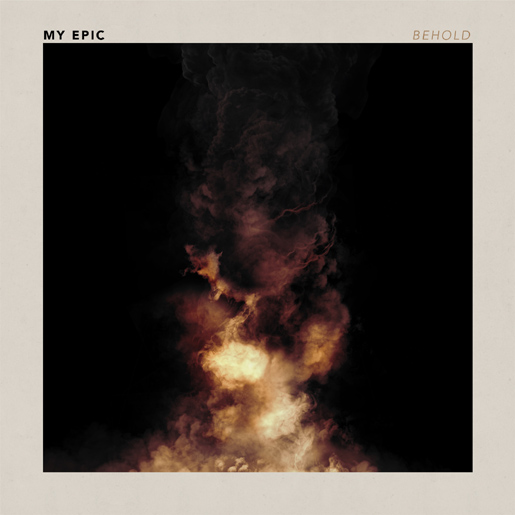 MY EPIC "BEHOLD" AVAILABLE DECEMBER 10
My Epic have announced the release date for their long-awaited follow up to 2011's Broken Voice. The new album "Behold" will be released December 10, 2013.
Track Listing:
1. Arise
2. Hail
3. Curse
4. Confession
5. Royal
6. Approach
7. Liturgy
8. Lament
9. Zion
10. Selah
11. Arrive
Aaron Stone explains the concept behind Behold: "The album has two parts; songs about the Lord, and songs sung to him. Part one is a trilogy which is the backbone of the record and is spread through the beginning, middle and end of the album. This includes the songs Arise, Approach, Arrive. They tell the story of the Lord's return and they all relate to one another in their melody structures and lyrical cadences.
"Part two consists of the rest of the songs and is based around the different types of psalms. The authors of the psalms cried out in anguish, exploded with joy, and laid their every-day matters before the Lord. The Psalms merely reflect the breadth of the human experience and allow us to peek in upon other men as they have walked their lives before G-d almighty and sought to engage Him at every turn. The song titles help denote which type of psalm each one represents: Confession, Lament, etc. These songs are all sung to him."
After stripping down their sound for the unplugged Broken Voice acoustic EP, My Epic bring back their signature balance of post-hardcore and indie rock for the new album, Behold. This time around, however, their sound is tempered with a sweeping ambience that's relatively new to their albums.
My Epic has transitioned into a four piece, welcoming back original members Jeremiah Austin and Jesse Stone, who join Aaron Stone and Tanner Morita for this their third full length album. Known for their heartfelt and passionate lyrics as well as their polarized, sometimes dreamy, sometimes crushing song writing, Behold fits perfectly into My Epic's discography.
Behold was produced by Matt Goldman (Underoath, Anberlin, The Chariot) who also worked with the band on their sophomore album. Behold is the band's third full length following their debut I Am Undone (2008) and the stunning follow-up Yet (2010). Behold will be released December 10, 2013.
Pre-orders will be available soon at facedownrecords.com.