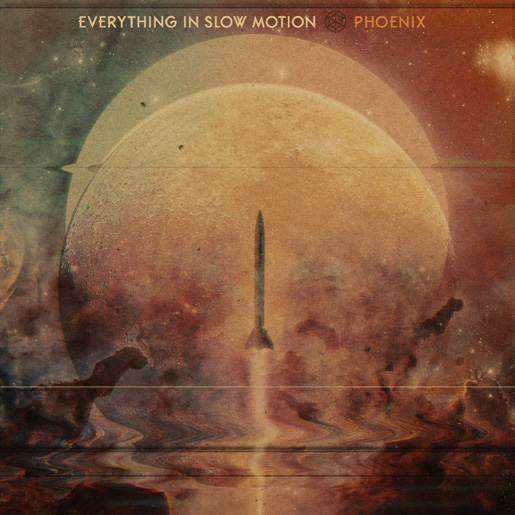 Everything In Slow Motion have released the details of their long-awaited debut full length album! Last year's 2-song 7″ Red released to critical acclaim, and EISM have been hard at work on their full length release for 2013 titled Phoenix. Phoenix will be released December 10 with the following track listing:
Phoenix
1. Get Out
2. Speak (feat. Christian Lindskog)
3. Poison
4. Most Days
5. You Are
6. Numbers
7. The Fool
8. Come Down
9. Remember No More
10. Proxima (feat. Holly Ann)

Though at times melancholic and despairing, Everything In Slow Motion catch lightning in a bottle with their debut album Phoenix. EISM was born out of the ashes of vocalist Shane Ochsner's previous band Hands. "After working on Give Me Rest for Hands, I realized I wasn't ready to throw in the towel yet. Spending most of the writing and recording process alone was the most therapeutic way of working through my issues with my faith."
Ochsner's therapy manifests in some of the most beautiful and traumatic songwriting of our time; the level of intensity behind the desperate screaming vocals, the lyrics woeful but not hopeless, the melodies mournful but not heartbroken. Phoenix is at once Ochsner's battle cry and lamentation: "We live in a broken world, with broken people. But each of us has the power to restore hope within someone else."
Recorded at Covenant Studios with renowned engineer and close friend Josh Barber, Phoenix is the full length follow-up to the limited edition 2-song vinyl "Red" released in 2012. Phoenix will be released on December 10, 2013.
Pre-orders will be available at facedown.merchnow.com shortly.