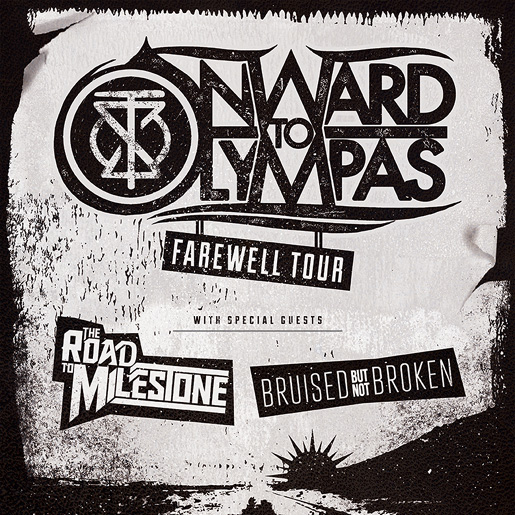 Onward to Olympas have been with Facedown Records since 2009, releasing three albums and playing countless shows and festivals. They were a work horse of a band, touring continuously with an impressive level of dedication. Now they say goodbye in true OTO fashion with a run of tour dates this fall culminating in a final hometown celebration in Charlotte, NC.
The band wants to thank everyone for their support over the years.
"It was a dream come true to tour multiple countries starting at the age of 19, and I really want to thank every single person who supported us in any way. Whether you loved us or hated us, I appreciate you even knowing us. It's been a fun ride and still humbles me to this day that I was able to live out the dream of being in a touring band – even though it's not as glamorous as it seems haha. Can't wait to see what this next chapter brings in our lives."
Check out those dates here.