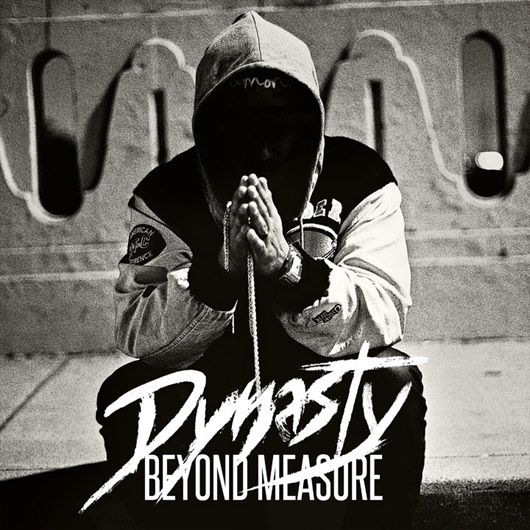 Dynasty has announced the release of their new album Beyond Measure. Twelve tracks of furious L.A. hardcore featuring guest vocals from Wu-Tang Clan member Inspectah Deck, Martin Stewart of Terror, Tommy Green of Sleeping Giant, Roger Miret of Agnostic Front and Jesse Burnett of Stick To Your Guns. Dynasty has raised the bar on Beyond Measure. The album was recorded with Andrew Glover at Sound Temple Studio with band members working overtime to accomplish the end result they envisioned.
"The recording process tested just how willing I was to put my time and energy to record a great album. I remember for about a week straight, leaving Paramount after work in peak traffic hours, picking up Ivan, driving to Andrew's house in Rancho, tracking till midnight, and going back to Long Beach. It gave me much more of a respect for the dudes who do this for a living, and after hearing the finished product, it was all worth every bit of the stress. Dynasty has taken the sound to another level, and I'm so excited to see what the people's reaction will be. "
You can watch a lyric video for "Explicit Method" from Beyond Measure HERE.
Beyond Measure releases on January 22. CD release show and tour news will be coming soon.