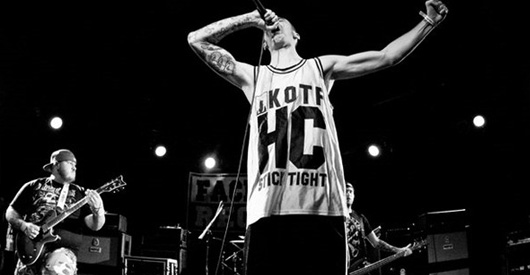 Saving Grace have signed to Facedown Records for the release of their brand new full length studio album entitled "The King Is Coming". The Facedown debut will be recorded with the band's long time friend and producer Zorran Mendonsa who engineered both of Saving Grace's previous albums "Behind Enemy Lines" and "Unbreakable".
The band states "We are extremely pleased to announce our partnership with what we consider to be the most important label and ministry in heavy music. It has been an honor and privilege to have the support of Jason and the Facedown Family since we released Unbreakable in the US in January last year and we couldn't be happier about putting the new record out with Facedown."
Facedown's Jason Dunn adds ""It has been a privilege to get to know and work along side the guys in Saving Grace. Their hard work, determination and integrity shine through in how they live and in their music, and we are blessed to be able to partner with them."
The band heads into the studio in Gisborne City this August and looks forward to an early winter 2011 release date for The King Is Coming.
Facedown / Strike First is also making Saving Grace's first full length release "Behind Enemy Lines" available digitally worldwide for the first time on July 12. "Behind Enemy Lines" was the band's first international release back in 2008, and according to the band, "We are still very proud of the release and can't wait to make it available again digitally."
Stay tuned for more updates on Saving Grace's upcoming Facedown release, 'The King Is Coming'.