Comrades
Releases:
For We Are Not Yet, We Are Only Becoming
---
---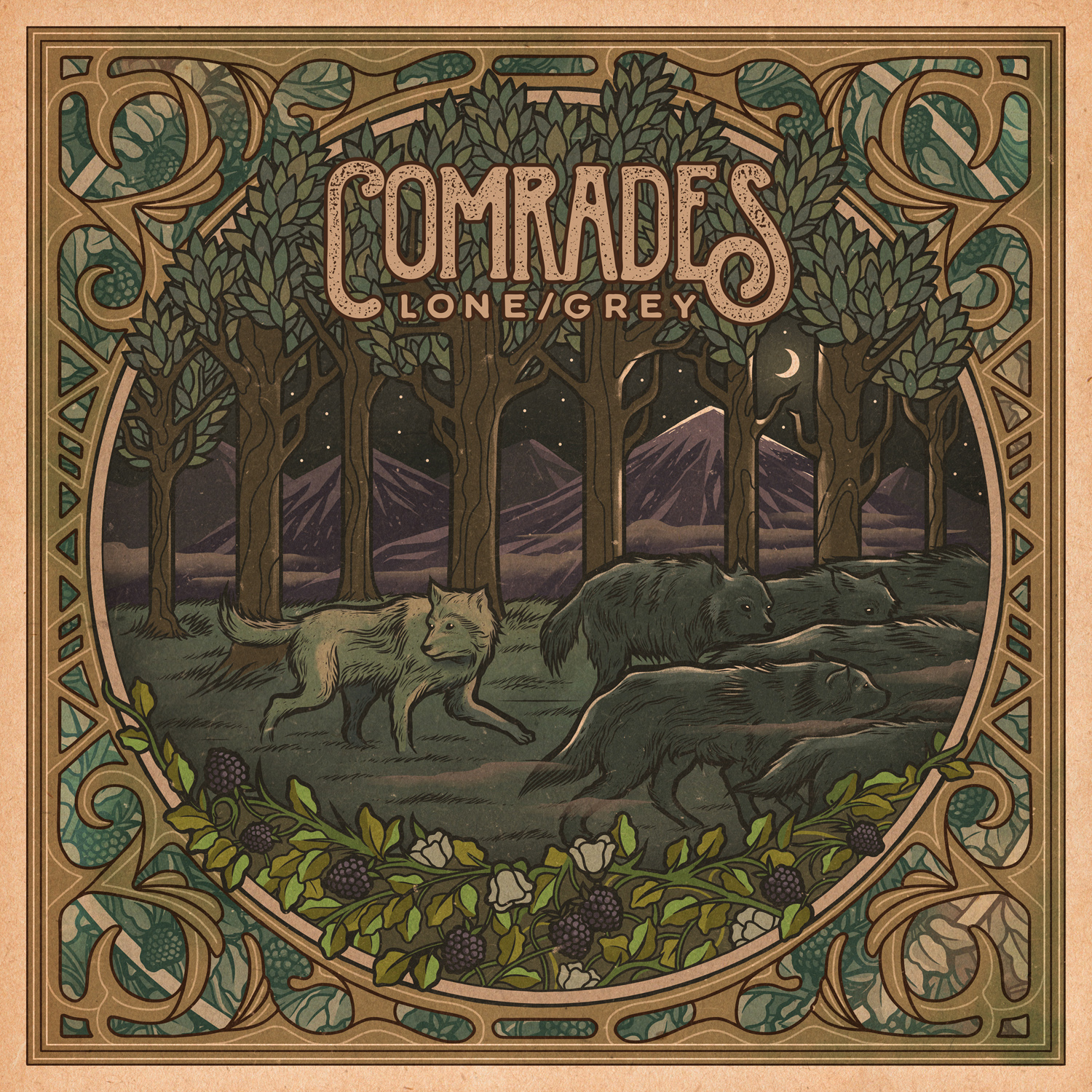 Lone / Grey
---
---
Tour Dates:
Sep 12 - Fredericksburg, VA @ The Bourbon Room
Sep 13 - Baltimore, MD @ The Sidebar w/ DENS
Sep 14 - Shippensburg, PA @ Uprise Fest
Sep 15 - Frederick, MD @ Frederick Foe

w/ Earth Groans

Sep 26 - Denver, CO @ Trail Side Saloon
Sep 27 - Salt Lake City, UT @ The Loading Dock
Sep 29 - Fresno, CA @ Full Circle Brewery
Oct 01 - Cupertino, CA @ X Bar
Oct 02 - Sacramento, CA @ Holy Diver
Oct 03 - San Diego, CA
Oct 04 - Scottsdale, AZ @ Pubrock
Oct 07 - Oklahoma City, OK @ 89th St
Oct 08 - Denton, TX @ J&J Pizza
Oct 09 - Corpus Christi, TX @ Boozerz Rock Bar
Oct 10 - McAllen, TX
Oct 11 - Austin, TX @ Come and Take It Live
Oct 12 - Houston, TX @ Scout Bar
Oct 13 - Joplin, MO @ Joplin Avenue Coffee
Bio:
From their beginnings as an instrumental post-rock band, Comrades has consistently created music that is both aggressive, ambient, complex, and emotional. Drawing from their diverse musical backgrounds, band members Ben Trussell (drums/vocals), Laura McElroy (bass/vocals), and Joseph McElroy (guitar) create music that they feel passionately about, and draft a space for the listener to take part in. Their passion and energy continues into their intense and sometimes chaotic live show. As a part of the DIY touring community since 2009, the east-coast based trio (now from Colorado) has been able to share their music all over North America, making friends as well as fans.
In 2016 Comrades released "Lone/Grey," an album which was recorded at Glow in the Dark Studios (My Epic, Underoath, The Chariot), and marries their love for ambient moments with heavy post-hardcore, intentional lyricism and melody with fierce delivery.
Comrades come on strong once again in 2019 with their sophomore release "For We Are Not Yet, We Are Only Becoming." The full length shows a new level of passion from the husband/wife team and delivers more of the post-hardcore ambient chaos we love.