Comrades
Releases: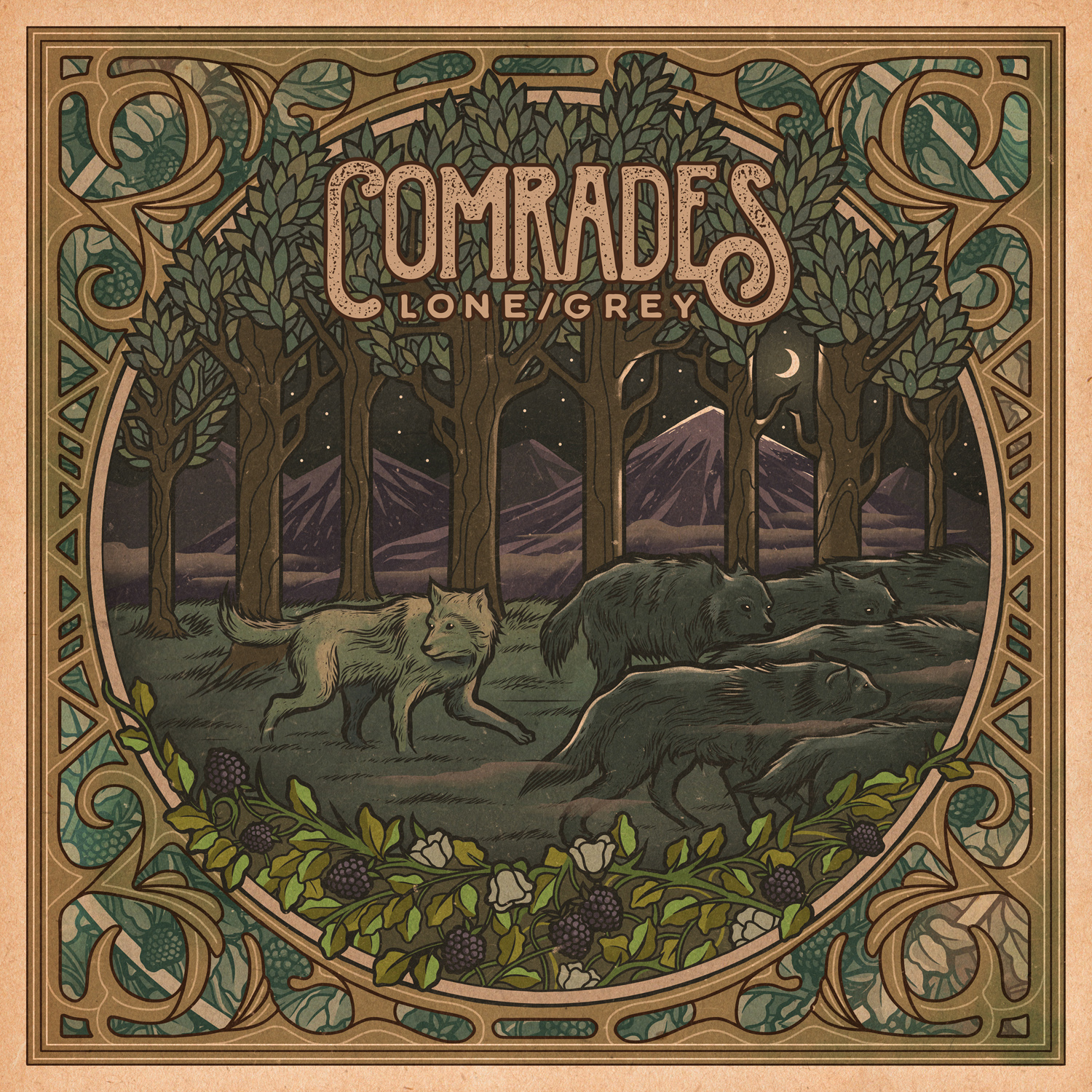 Lone / Grey
---
---
Tour Dates:
w/ Listener and Levi the Poet
Oct 13 Kansas City, MO @ Holy Cow Market
Tickets
Oct 14 Colorado Spgs, CO @ Black Sheep 
Tickets
Oct 15 Denver, CO @ Marquis Theater 
Tickets
Oct 17 Spokane, WA @ Big Dipper 

Oct 18 Seattle, WA @ El Corazon Tickets
Oct 19 Portland, OR @ Analog
Oct 20 Grants Pass, OR @ Eaden Ballroom
Oct 21 Redding, CA @ The Dip
Oct 23 Anahiem, CA @ Chain Reaction Tickets
Oct 24 Mesa, AZ @ 51 West Tickets
Oct 26 Okla. City, OK @ 89th Street Collective
Oct 27 Dallas, TX @ Dirty 30 Tickets
Oct 28 Austin, TX @ The Mohawk
Oct 29 Houston, TX @ The Secret Group
Oct 30 Baton Rouge, LA @ The Spanish Moon Tickets
Nov 01 Orlando, FL @ Backbooth
Nov 02 Tampa, FL @ CrowBar Tickets
Nov 03 Atlanta, GA @ The Earl
Nov 04 Nashville, TN @ The End Tickets
Nov 05 Indianapolis, IN @ The Hoosier Dome Tickets
Nov 07 Columbus, OH @ Double Happiness Tickets
Nov 08 Pittsburgh, PA @ The Smiling Moose Tickets
Nov 09 Clifton, NJ @ Dingbatz Tickets
Nov 10 Cambridge, MA @ Out of the Blue Tickets
Nov 11 Philadelphia, PA @ The Voltage Lounge
Nov 12 Brooklyn, NY @ The Knitting Factory Tickets
Nov 13 Rochester, NY @ Photo City Tickets
Nov 14 Ferndale, MI @ The Loving Touch Tickets
Nov 15 Chicago, IL @ Subterranean Tickets
Nov 17 St. Louis, MO @ Fubar Tickets
Nov 18 Springfield, MO @ Outland Ballroom Tickets
Bio:
From their beginnings as an instrumental post-rock band, Comrades has consistently created music that is both aggressive, ambient, complex, and emotional. Drawing from their diverse musical backgrounds, band members Ben Trussell (drums/vocals), Laura McElroy (bass/vocals), and Joseph McElroy (guitar) create music that they feel passionately about, and draft a space for the listener to take part in. Their passion and energy continues into their intense and sometimes chaotic live show. As a part of the DIY touring community since 2009, the east-coast based trio (now from Colorado) has been able to share their music all over North America, making friends as well as fans.
"Lone/Grey" was recorded at Glow in the Dark Studios (My Epic, Underoath, The Chariot), and marries their love for ambient moments with heavy post-hardcore, intentional lyricism and melody with fierce delivery.