Comrades
Releases: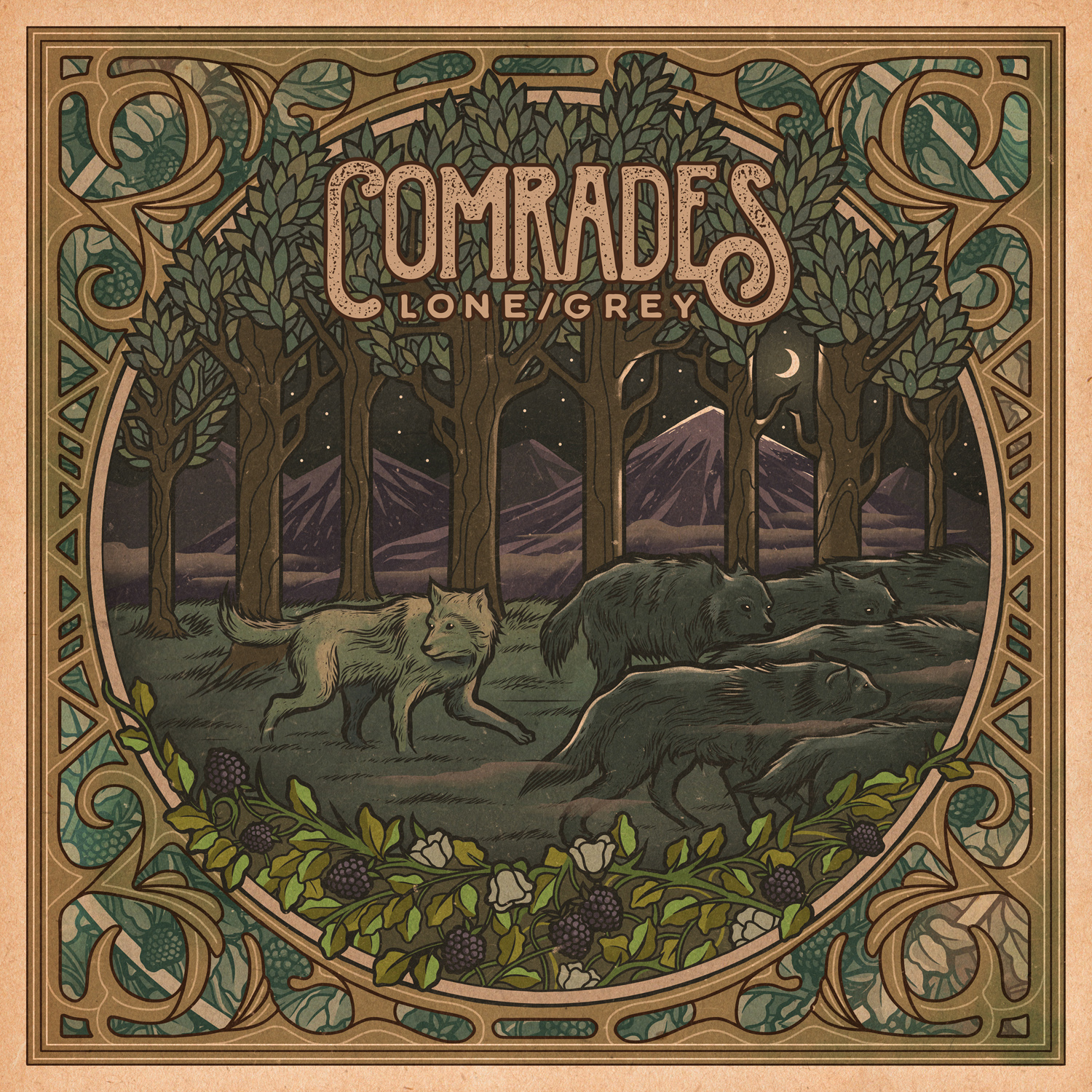 Lone / Grey
---
---
Tour Dates:
Feb 22 - Omaha, NE @ Lookout Lounge
Feb 23 - Watertown, SD @ Sparky's
Feb 24 - Fargo, ND @ TND Fest
Feb 26 - Rapid City, SD @ The Basement
Feb 27 - Provo, UT @ Some Guys Garage
Feb 28 - Bozeman, MT @ The Zebra
Mar 1 - Twin Falls, ID @ The Fire Side Room
Mar 3 - Seattle, WA @ El Corazon
Mar 4 - Portland, OR @ The Analog
Mar 5 - Spokane, WA @ Big Dipper
Mar 7 - Salem, OR @ The Space
Mar 8 - Redding, CA @ The Dip
Mar 9 - Sacramento, CA @ Colonial Cafe
Mar 11 - Fullerton, CA @ Programme Skate & Sound
Mar 12 - Los Angeles, CA @ The Hi Hat
Mar 13 - Phoenix, AZ @ Rebel Lounge
Bio:
From their beginnings as an instrumental post-rock band, Comrades has consistently created music that is both aggressive, ambient, complex, and emotional. Drawing from their diverse musical backgrounds, band members Ben Trussell (drums/vocals), Laura McElroy (bass/vocals), and Joseph McElroy (guitar) create music that they feel passionately about, and draft a space for the listener to take part in. Their passion and energy continues into their intense and sometimes chaotic live show. As a part of the DIY touring community since 2009, the east-coast based trio (now from Colorado) has been able to share their music all over North America, making friends as well as fans.
"Lone/Grey" was recorded at Glow in the Dark Studios (My Epic, Underoath, The Chariot), and marries their love for ambient moments with heavy post-hardcore, intentional lyricism and melody with fierce delivery.