WEEKLY WEBSTORE SALE: 2 WEEKS, 2 BANDS, $2 CDS!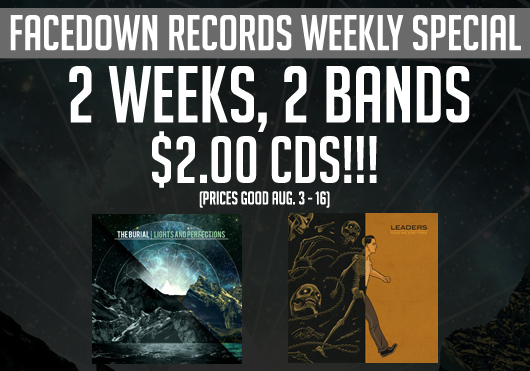 We're mixing up our weekly webstore sale and offering this sale for 2 weeks. Pick up the new albums from The Burial and Leaders for just $2 each, and while you're at it, make sure to check out some T-shirts from each band which have been marked down as low as $6.99 each!
Also, while you are in the online store, make sure to check out the $1.99 and $4.99 CD sections which were just recently updated with a bunch of newly marked down titles!