A PLEA FOR PURGING ANNOUNCE FINAL TOUR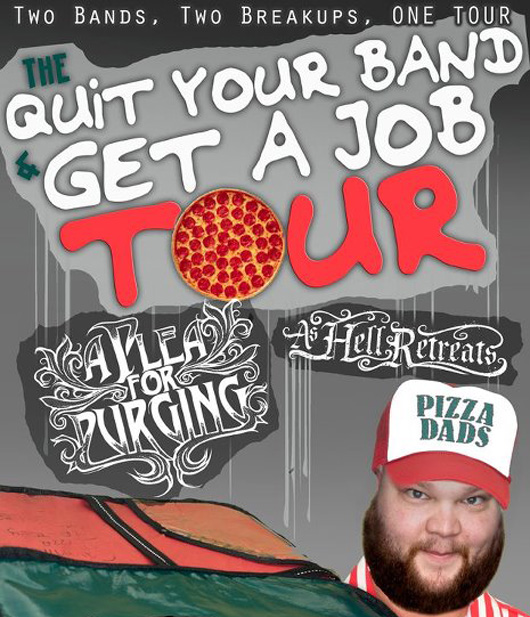 We are sad to announce that A Plea For Purging has decided to call it a day. It's been our pleasure working alongside these guys and putting out 4 records with them over the years. Make sure to support them on this final run. Check out the tour dates here.
From the band: PLEA will be playing our final U.S. shows alongside, long time friends, AS HELL RETREATS in August and September of this year. The run has been dubbed the "QUIT YOUR BAND AND GET A JOB TOUR." The last seven years have been amazing. Come have one more party and a few more stage dives with us at one of these final shows.