Recent Release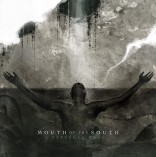 Mouth of the South
"Struggle Well" (CD)
About Mouth of the South
For six years Texas' Mouth of the South has been blazing trails with their fiery metalcore riffs and tenacious southern attitude. Though the band has evolved almost entirely from the original lineup and sound in 2007, the fervor is still there as is evidenced by their three self-released albums and well-established touring schedule.
The band's most recent release "Transparency" (2013), which debuted at #10 on the iTunes metal chart, put MOTS on the map as a groove-filled metalcore up-and-comer. The band has also become known for their relatable song writing and empathetic lyricism. As one reviewer notes, "Mouth of the South bleed their music".
Now MOTS add their talent to the Facedown Family, joining with the label to release their new album.