FACEDOWN FEST 2009 BACKDROPS CHARITY AUCTION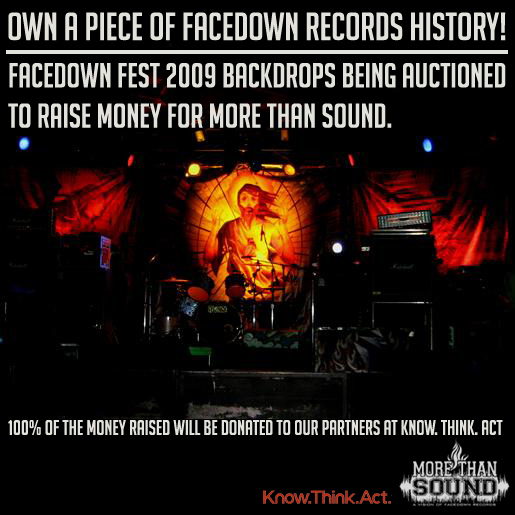 Want to own a piece of Facedown Records history? Now is your chance! We are auctioning off these one-of-a-kind backdrops that we used at Facedown Fest 2009. These were designed by the one and only Dave Quiggle. Some of the bands that played Facedown Fest that year were For Today, Impending Doom, War Of Ages, Sleeping Giant, xDeathstarx, A Plea For Purging and more! The center banner of Jesus is 12 feet long by 10 feet tall. Each of the angel banners is 10 feet by 10 feet. 100% of the proceeds raised from the sale of these will be given to our friends at Know. Think. Act. as part of our More Than Sound Program.
Check out the auction here, the auction will end on Wednesday, February 27 at 5:00pm (PST).
To learn more about More Than Sound, click here.