HANDMADE iPAD COVERS TO BENEFIT MORE THAN SOUND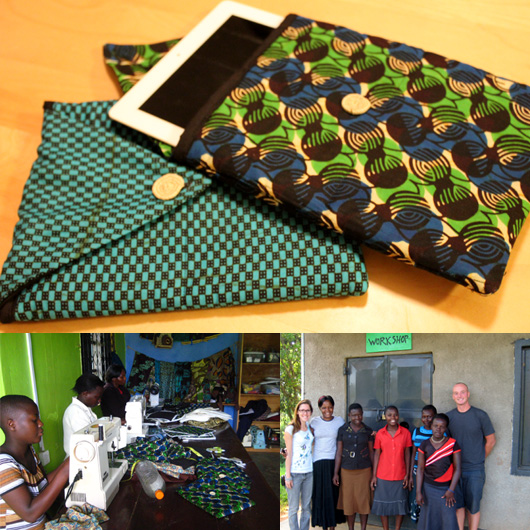 The women at the Village Art Craft shop in Kaihura, Uganda made us some iPad covers on our recent trip over there. We are excited to make these available for donation here on our website. 100% of the money spent on these will be donated back to Bringing Hope To The Family in Uganda. We will pay for the shipping and the credit card fees on our end, so the amount that you give gets donated in full! Please select one of the 3 available donation amounts below, based on how much you would like to give. Thank you for helping us be More Than Sound. 
$15 DONATION   /   $20 DONATION   /   $25 DONATION
* You will receive one of the 2 designs / colors shown above.  To make a request for a specific color (of the 2 shown), please note that in the special instructions during checkout.  We will do our best to accommodate, but cannot guarantee as supply is limited.