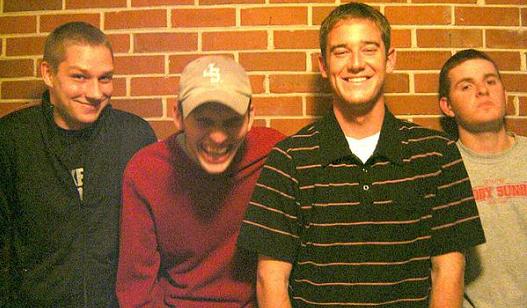 In Due Time was formed in 2001 in Jacksonville, FL and signed to Strike First records in 2003. In Due Time released two records on Strike First, "Back to Basics" in 2004 and "Final Showdown" in 2005. It's been 4 years since these guys have played a show together and on Dec 11th they decided to reunite for a great cause. The show is called Carly Fest which will be in honor of Carly Driscoll, who was diagnosed in February 2009 with rhabdomyosarcoma, a rare form of cancer, and passed away in September 2010. The proceeds from the show are being donated to St. Jude's Children's Research Hospital.
Here's the show info:
-December 11th at Murray Hill Theatre in Jacksonville, Florida.
-Doors open at 7 PM and the show starts at 7:30 PM.
-Tickets are on sale now through the Murray Hill Theatre Web site and/or box office for $12 and tickets are $15 on the day of the show
-Playing with – Our Finest Hour, The Red Baron and With Blood Comes Cleansing.