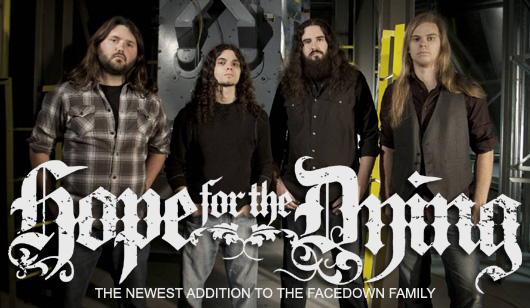 We are excited to announce the signing of Hope for the Dying to Facedown Records.
With models ranging from Iron Maiden and Queensryche to Unearth and All That Remains, the members boast the "bringing together of influences as vast as the seven seas, ranging from the metal of years past to the modern kings of metal that reign today." By combining their superior individual abilities and unique musicianship to produce the 80s influenced progressive metal fans have come to expect, Hope for the Dying prove the sincerity behind their determination to push forward into previously uncharted territory.
Check out a new song "Perpetual Ruin" on their myspace.
Hope for the Dying will be releasing their Facedown debut in April 2011. The new album was engineered by Brian Hood (A Plea For Purging, MyChildren MyBride) and is the follow up album to their self titled 2009 Strike First release.