Recent Release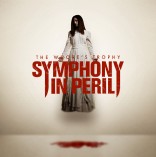 Symphony in Peril
"the whore's trophy" (CD)
Older Releases
Symphony in Peril "
lost memoirs and faded pictures
" (CD)
About Symphony in Peril
Symphony in Peril formed in Columbus, OH in 2002. The band gained attention quite early in their development because Shawn Jonas, former vocalist for popular metalcore band Zao, was one of the founding members.  Quickly, they signed with Facedown Records, and released their debut full-length, "Lost Memoirs and Faded Pictures", in 2003 and then released their second full-length album on February 15, 2005.  The basis of the album is the Bible's Book of Revelation, specifically chapter 17.